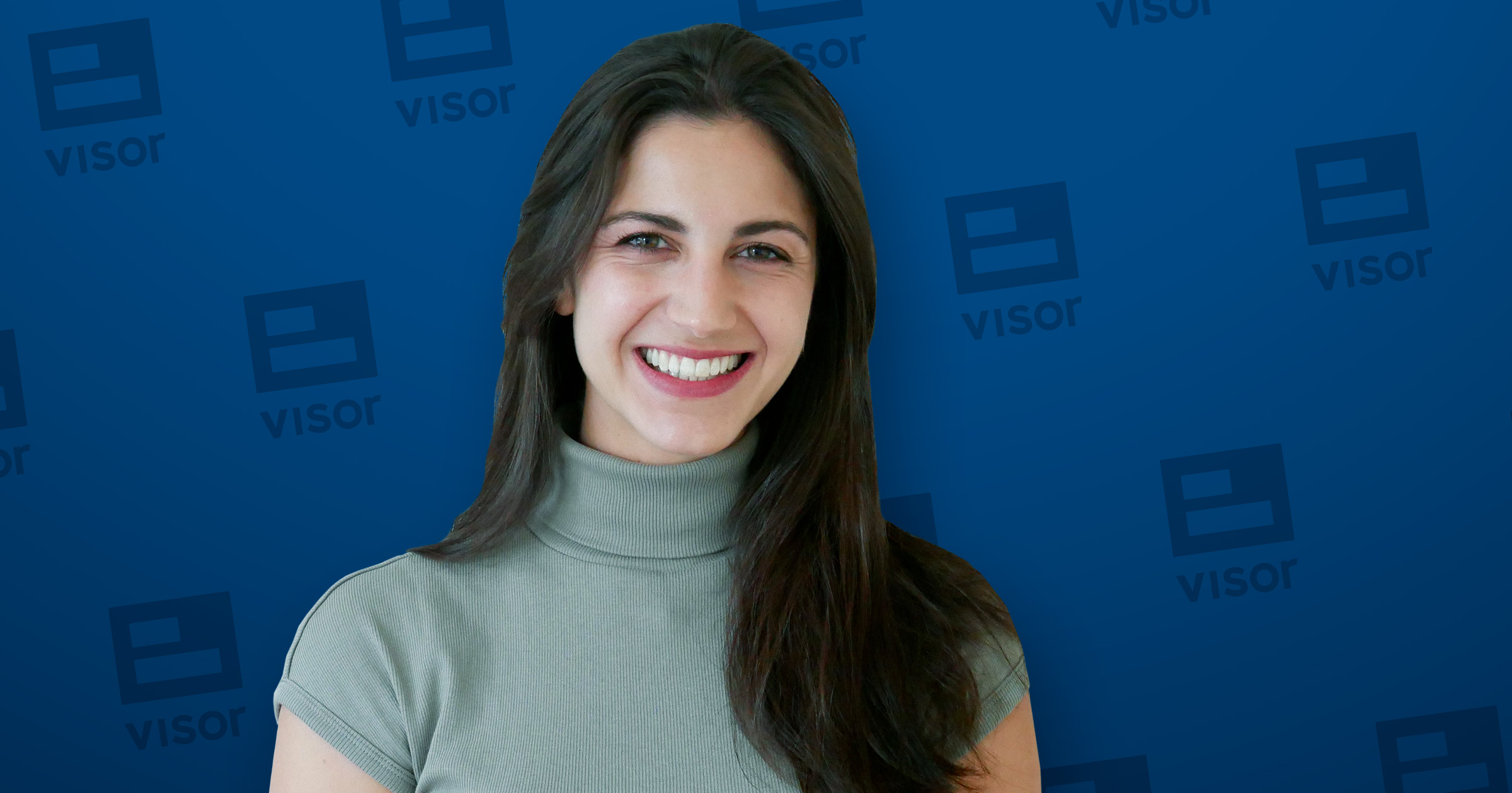 Why I Moved to NYC to Join Visor
I am writing to you as an official Visor team member. As a lifelong California girl turned New Yorker, to say I took a leap of faith would be an understatement. As the Product Success Manager, my goal is to make Visor work for our users, not the other way around. I pride myself on managing and building user relationships, delivering consistent value to our users, creating an open channel for user communication and feedback, and assisting the marketing and product teams with delivering what our users truly want—no bells and whistles about it. But…
How the heck did we get here?
I was sitting in a hotel room in Madrid after a two-week solo trip to Italy and Spain. Paid for by my recent severance check (socially liberal, fiscally idiotic), I'd begun to make peace with the many recent goodbyes in my life. Little did I know I'd be gifted a serendipitous "hello."
I'd spent the morning scouring the Visor website, trying to get a lay of the land so I could pretend to know what I was talking about while praying the hotel WiFi worked. TLDR; Visor uses bi-directional data syncing so that PMs don't have to manually update project plans and data for stakeholders. Connecting data so you can connect with people. Got it.
I love Jira and spreadsheets—so far, I was on board. We started with the basics, and towards the end of the call, Mike asked, "so, what brought you here?" I paused for a moment.
"Like, professionally? Or in my life in general."
"Whatever you're willing to tell me. This job would involve moving to New York. That's a big move. The professional stuff is great, but I like to get to know who my candidates are as people, too." Mike answered.
The last few years flashed by in my mind. Since January 2020, it felt like life brought hit after hit, L after L — but I couldn't give my sob story to this CEO during our first conversation. Could I?
"How honest am I allowed to be, Mike?"
"As honest as you're comfortable with."
I (more or less) told my life story to Visor's founder during my first interview. It could've gone either way, and it went well. This first interaction was just the beginning of moments that convinced me to join Visor.
The people
What struck me about this interaction was a level of empathy and understanding I had rarely experienced from leadership — let alone at the CEO/Founder level. This empathy and understanding continued throughout the entire interview process. When I made it to the final round (meeting the team), I saw that the intelligence and integrity I'd experienced throughout my interviews with Visor's founder were pervasive amongst the team. Mike had hired and created a group of empathetic and wildly intelligent people — team members who actively wanted to get to know me and were as eager to learn from me as I was from them.
The product
As a former Product Manager, Visor was everything I wish I'd had on previous projects. There was no need to sell me on the product's value; I'd lived in a world without it, and it had been hell. Communicating ever-changing timelines and priorities to external stakeholders, frantically searching Jira on my phone to find ticket statuses on the fly, and the worst part: So. Many. Handmade. Spreadsheets. The same information is updated manually, sometimes daily, in a million places. Visor is a PM's dream come true, with the potential to be much more than that. It's a gold mine in its infancy, and I wanted in.
The future
In a world where I was watching fellow techies get laid off left and right, Visor was hiring. Everyone else had over-hired and gotten burned, but Visor had been running lean. They had focus. They knew what they did well and built a perfect product for a specific audience instead of a mediocre product for multiple audiences. Mix this with a capable group of colleagues and a unique, innovative product; it was a clear recipe for success. The rigorous interview process made me certain that I could do my job well and that anyone hired to do any role at Visor would be competent, resourceful, and well-vetted. Visor is not a "hire fast" company. Instead, Visor is a "hire the right person and build a culture of collaboration from the ground up" company. As a result, I have faith in my colleagues, immense confidence in leadership, and passion for our product
The only place to go is up.