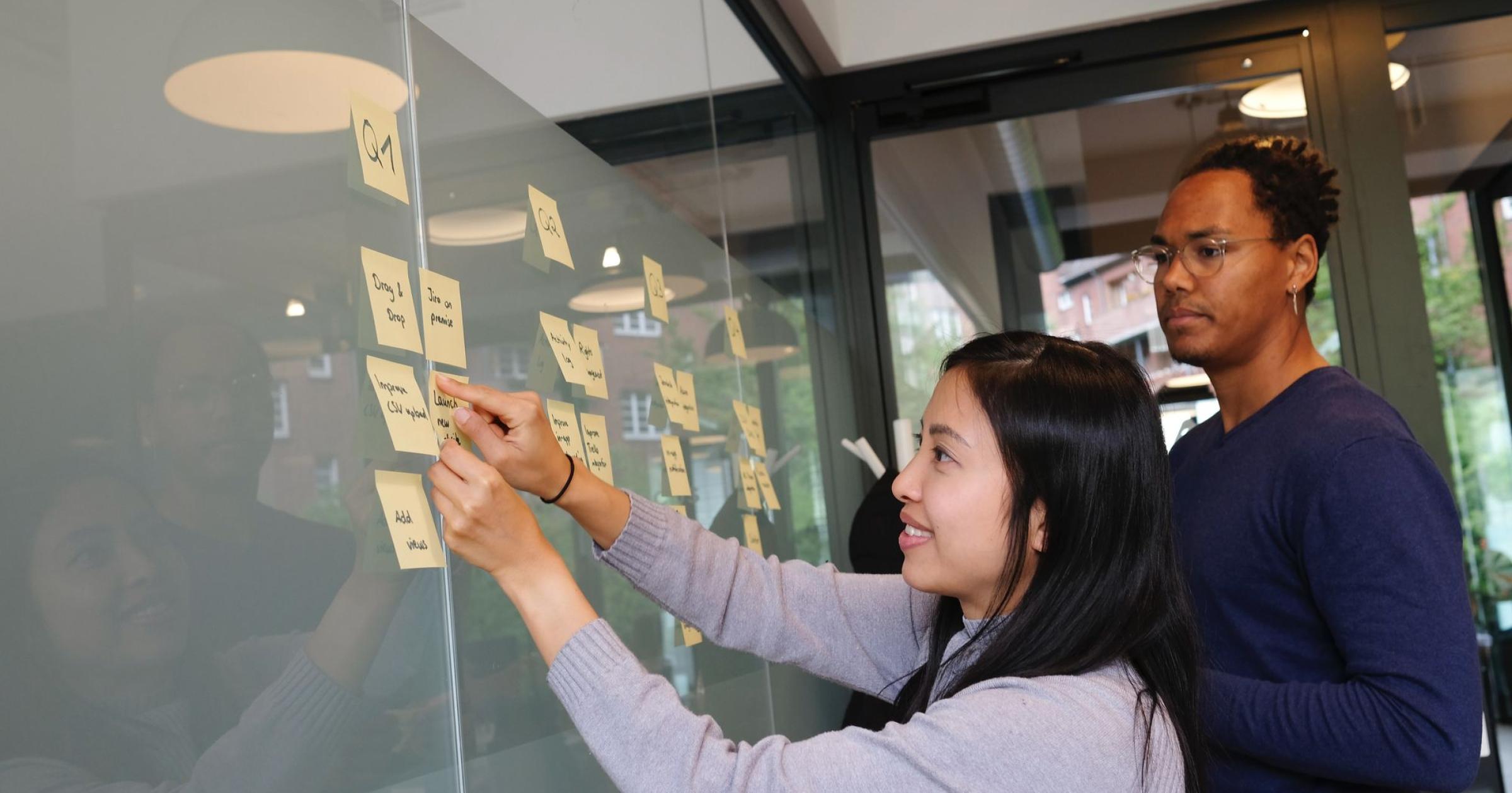 The Only Two Product Manager Types You Need to Know
Product Management can be a great place to start your career in tech. A role in product directly impacts what a company creates and how they help customers. However, searching through LinkedIn for open roles can make your head spin. There are several different types of openings for product managers (PMs for short), and they can all be unique or highly nuanced. If you find yourself asking "What's the difference between a Product Manager and a Technical Product Manager? I thought all PMs need to be at least a little bit technical?" or "Is a Product Marketing Manager even really a PM? What does a Growth PM do?" … this is the article for you
Let's simplify. There are really only two different types of PM roles out there: less technical PMs, which I'll refer to as "Business" Product Managers and more technical Product Managers. Any other more nuanced roles you see on job boards fall under one of those two categories.
Read on to learn more about these two common types of Product Management roles.
The Business Product Manager
Probably the most common Product Manager title you'll see on job boards is, of course, "Product Manager." The Product Manager sits at the intersection of Business (marketing, design, customer success, sales, etc.) and Technology (engineering and IT) and is tasked with influencing the direction of the product. You can think of a Product Manager as a "Business" Product Manager because they typically collaborate more with the business-facing members of the product team. Business Product Managers should still have some technical acumen, but their core strength is most often their ability to liaise and negotiate with other areas of the business.
A Business Product manager has three core responsibilities:
Define the product by collecting customer feedback, conducting experiments and then prioritizing product features
Secure the proper resources to complete the project whether through negotiation or persuasion
Lead the cross-functional product team
Typically, smaller companies or startups with limited resources will only have a Business PM: a generalist who can do a little bit of everything. As a company and its resources grow, you will find more specialized PM opportunities, and there appears to be no limit to the number of specialized titles out there! Two of the more common specialized Business PM roles that we'll cover in this article are the Data PM and Growth PM roles.
It would be exhausting to list all the specialized PM roles, because different companies have varied needs. But you can rest assured that if you find an unusual-sounding PM role in your job search, if it isn't a Technical PM, you can think of it as a type of Business PM.
Examples of Specialized Business PMs
The Data PM
The Data PM focuses on how data is used to make decisions or how it can be integrated into the product's features. Three common areas of responsibility for a Data PM are:
Making use of real-time data within a product
Ensuring data is tracked and stored properly so it can be used to make decisions
Organizing a product to store a company's internal data.
Airfocus gives a good example of the difference between a general PM and a Data PM:
A product manager could develop a feature that references a database of historical customer GPS movements in order to make location-based suggestions. A data product manager may choose instead to tap into a data flow of real-time GPS data in order to make those suggestions on the fly.
Data scientists, financial analysts, or mathematicians looking to pivot into a career in Product Management might enjoy the Data PM role.
The Growth PM
The Growth PM focuses on the features that help grow the product and deliver value to customers. By the time a Growth PM is added to a product team, the product has typically been built. It's the Growth PM's job to figure out how to optimize the product for new use cases. Growth PMs often track one specific metric (for example, this could be new user acquisition) and then run short term experiments to determine the success of related features.
For example, a Growth PM at Spotify may be responsible for the "Share" feature on a playlist. When a current Spotify user shares their playlist with someone who doesn't have a Spotify account, the link to the playlist will require the new user to sign up for a free account before listening. Another example of a project that a Spotify Growth PM might have worked on is when the platform began to offer podcasts in addition to music. By offering podcasts in the same place where customers were already listening to music, Spotify could deliver more value.
If you are a digital or growth marketer looking to pivot into a career in Product Management, you might enjoy the Growth PM role.
Other Types of Business PMs
Data PMs and Growth PMs are two of the most common specialities, but you will likely come across more unique PM roles in your job search. Here's how to learn more about any of the other Business PM roles not covered in this article.
Look through the company's employees on LinkedIn to find a PM with a similar-sounding title and reach out for an informational interview. It's best to find someone in a more senior role than the one in the description, because they may have more insight into the responsibilities of that particular role and be better able to explain the role to you.
Try to find that company's org chart online. Being able to see where the role sits within the product organization may help you understand its responsibilities.
Check Glassdoor for company reviews written by people with the job title you are curious about.
But wait! You haven't mentioned Product Marketing Managers
You may come across job descriptions for Product Marketing Managers in your research. While this role sounds like a type of marketing-related Product Management role, it's not. The product marketing manager or PMM for short, is a part of the product or marketing team and sits at the intersection of product and growth, but it is not typically responsible for driving the product direction. Instead, the PMM assists in activities like creating the go-to-market strategy, managing web content, developing product packaging etc. Within a product team, they are the voice of the customer.
A Product Marketing Manager role could be a good transitional role for a marketing professional whose ultimate goal is to become a PM.
The Technical Product Manager
The second type of PM, and the only one that is truly distinctive from a general or "Business" PM, is the Technical PM. You may find some overlap between the responsibilities of a Business PM and Technical PMs, but the two roles do differ in some key areas. Like Business PMs, Technical PMs also sit on the product team, but they work more closely with the engineering team.
Many Technical PMs transition into the role from software engineering or IT, which speaks to the degree of technical acumen necessary for success. It might help you to think of the difference between the two roles like this: Business PMs focus on what needs to be done, Technical PMs focus on how, and the technical requirements needed to do so.
A Technical PM would be selected over a Business PM for work that concerns the inner workings of a product, since they are generally less concerned with how the product appears to customers or its useability. Most Technical PMs actually know how to code (though in this role they will not necessarily be expected to do so). The ability to understand code gives Technical PMs the ability to review technical specifications and confirm that engineering estimates are correct.
Conclusion
How do you approach all the variability in types of Product Manager roles? Is this an easier way to think of the different Product Management roles? Do you have another way of understanding the nuance? Let me know what you think about my approach to understanding Product Management roles by tweeting @visordotus.