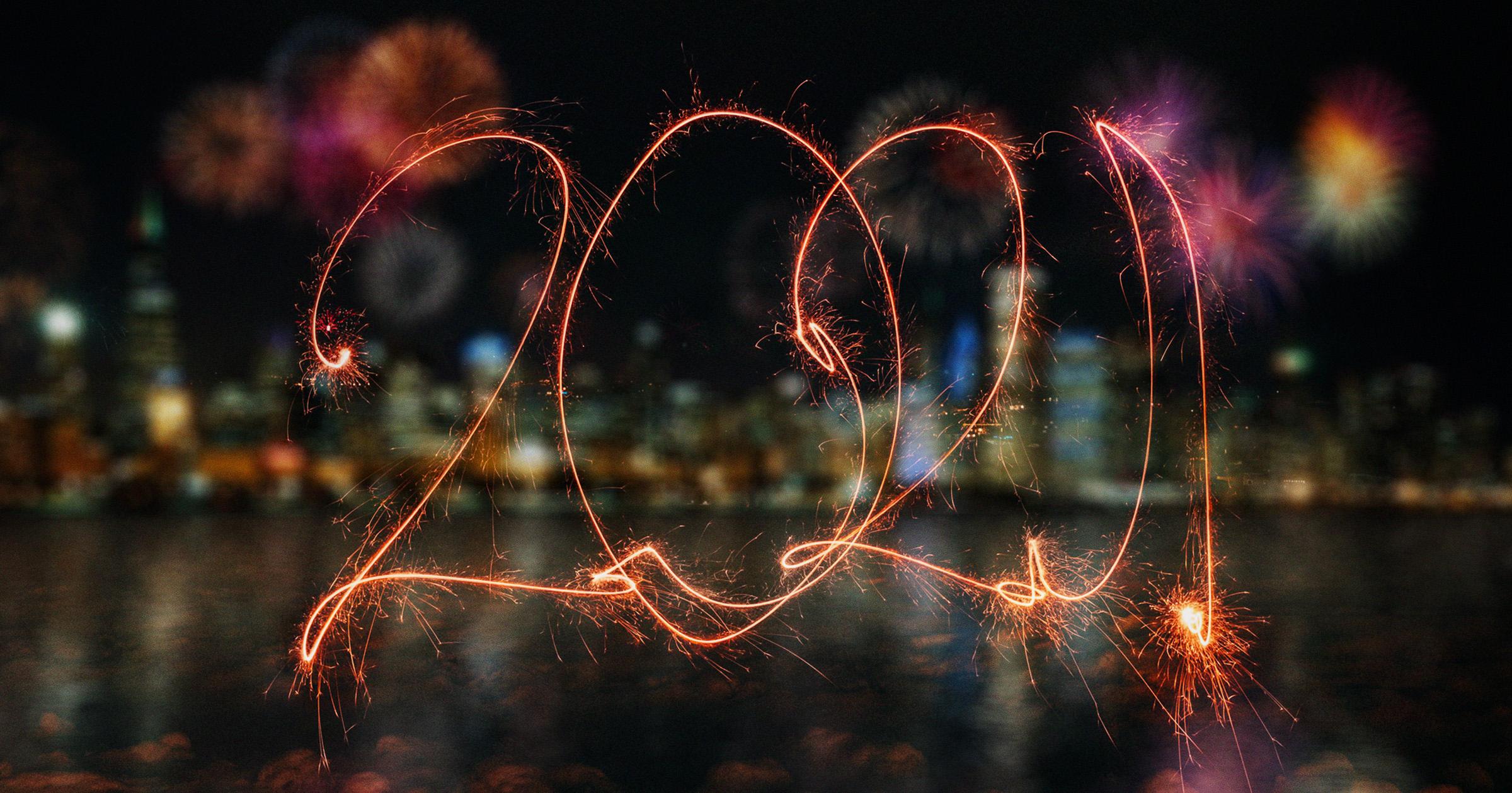 2021: The Year of You
Each year, we like to share an update with our community about how Visor grew and what's on deck for the new year. While you may be Visor customers or simply friends, we view you as our stakeholders: we're accountable to you for building the future of Visor.
Here are some highlights:
You!
2021 was the year of you!
We started Visor in 2019 with a vision to provide you with live, integrated data for your apps. It began with a Jira integration and a gantt view. Now Visor is a fully-fledged connected data collaboration platform. 2021 was the year where it all hit. And the reason is you.
We're just building the tools, but you're building the solutions. Our amazing solutioneers are finding clever ways to solve their business problems with Visor:
Client portals for project progress
Quality assurance team dashboards
Manufacturing work trackers
This is just the beginning of what you'll be able to build with Visor.
It is our vision for Visor to become a modern successor for what SAP, Oracle, and IBM had been; providers of cutting edge solutions for working with business data.
The difference now is that today's breakthrough business solutions start with one person on a Friday afternoon trying a new product. And they involve data from numerous systems. It's no longer just committees of people spending millions of dollars on bespoke systems and databases.
Solutioneers are the future of business solutions, connectivity is their strategy, and Visor is their favorite tool.
Here's what happened in 2021:
Improved Integration Experience
Visor is the world's most connected spreadsheet. We need to back that up with a great experience working with connected data. And we spent the majority of our time in 2021 extending our lead.
Add multiple apps to the same workbook
Our new integration experience is easy and – dare I say – fun. If you would like to link HubSpot Tickets to Jira Issues in a workbook, we've got you covered. (Salesforce and HubSpot integrations are currently in beta.)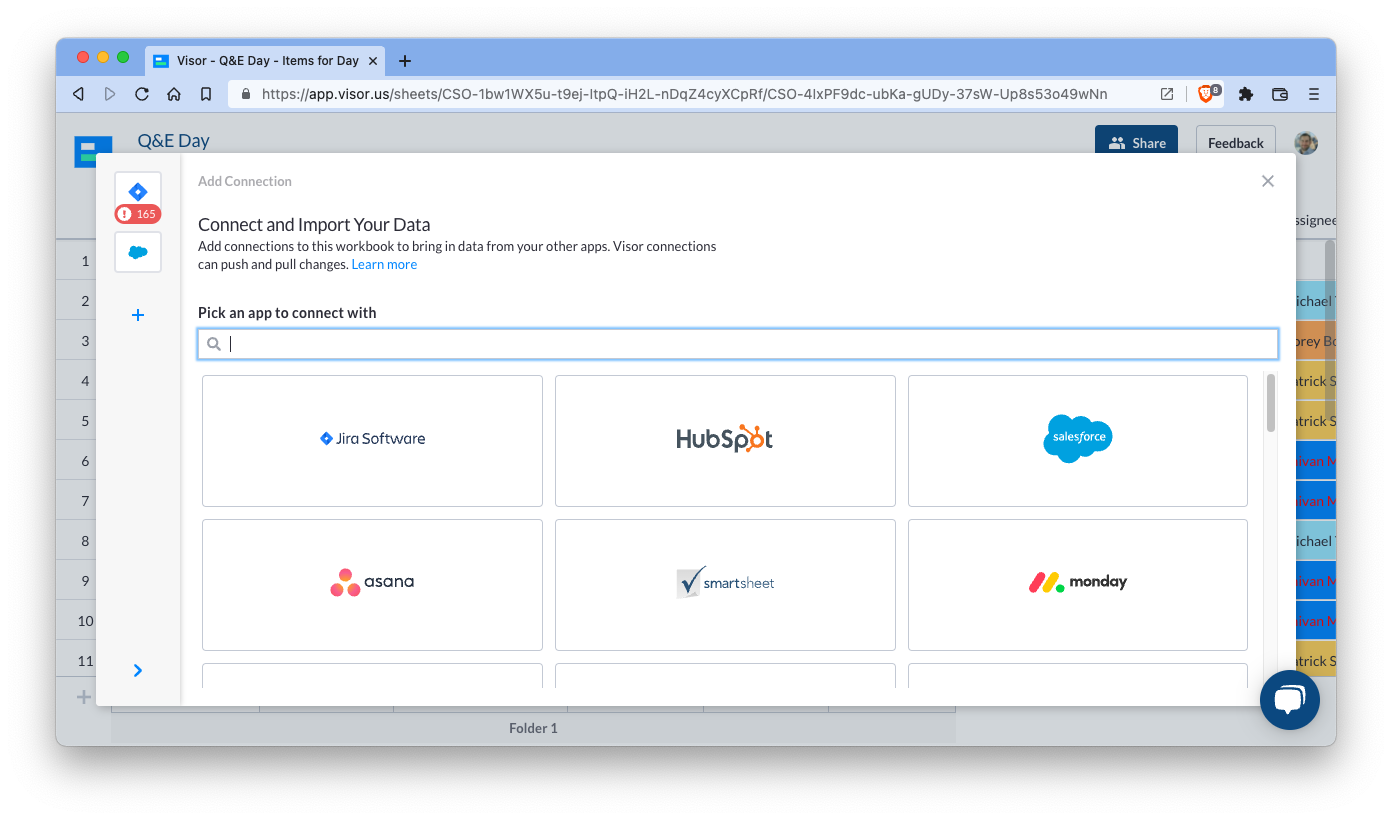 Import without writing code
Rather than writing import queries, you can now import data for some of our connections with simple, filter-based experience.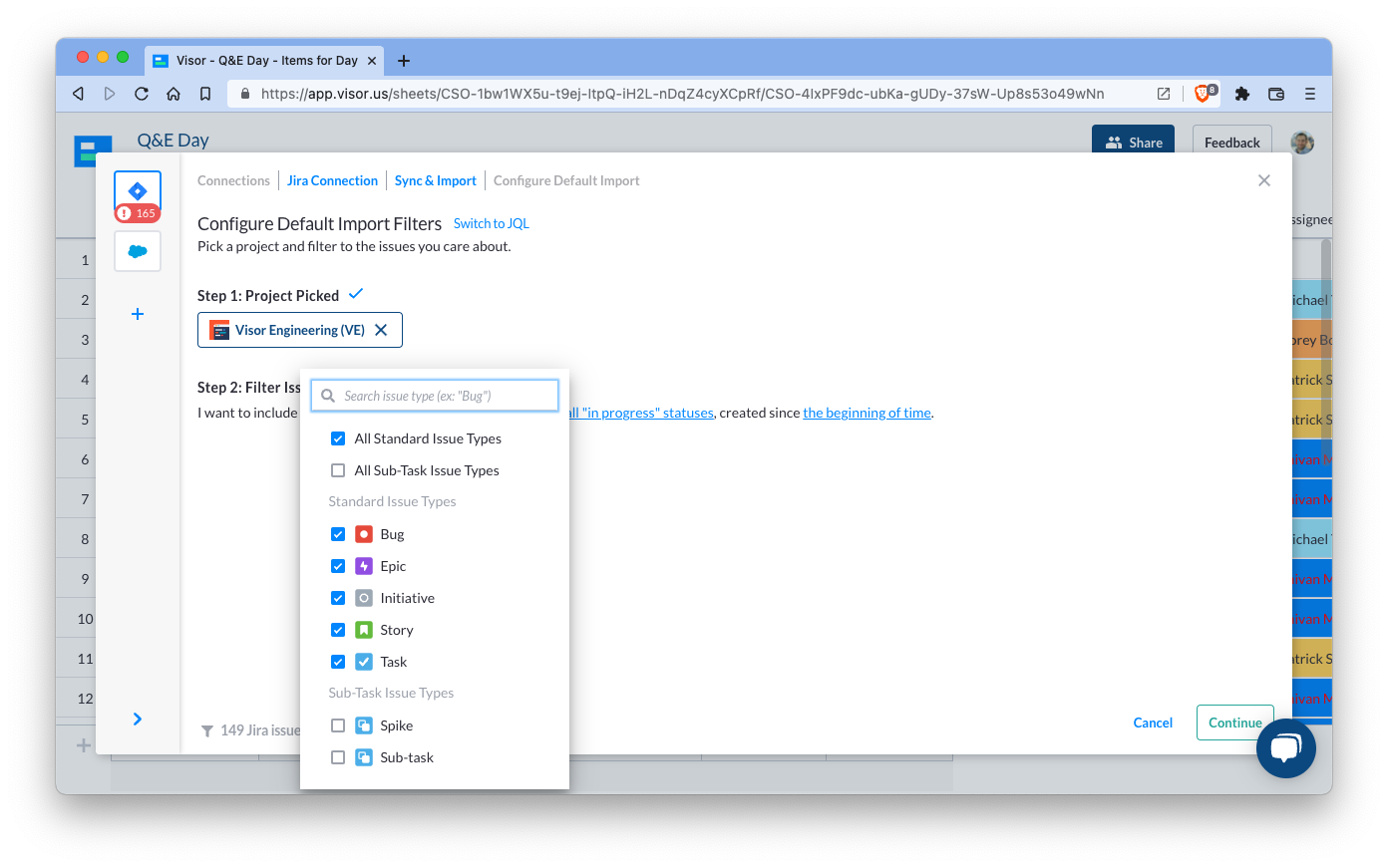 Re-import in one click
New Issues in Jira? There's now a one-click import button to re-run your last saved import.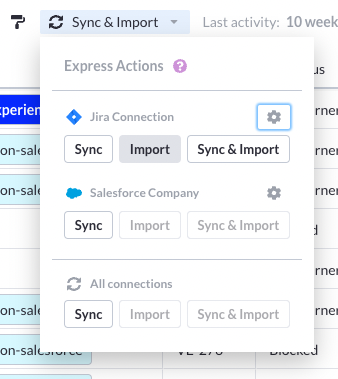 Sync with options
Commitment issues? Select "One-way sync" to only pull updates into Visor without pushing any staged changes.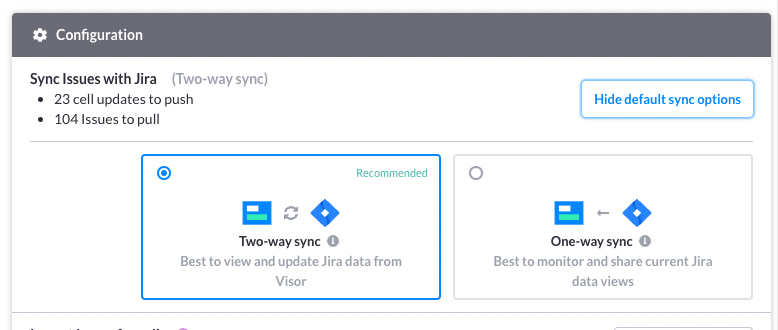 Easily diagnose connection and sync issues
We do everything we can to help you prevent sync snags. But if something happens, we'll let you know what happened and how to fix it.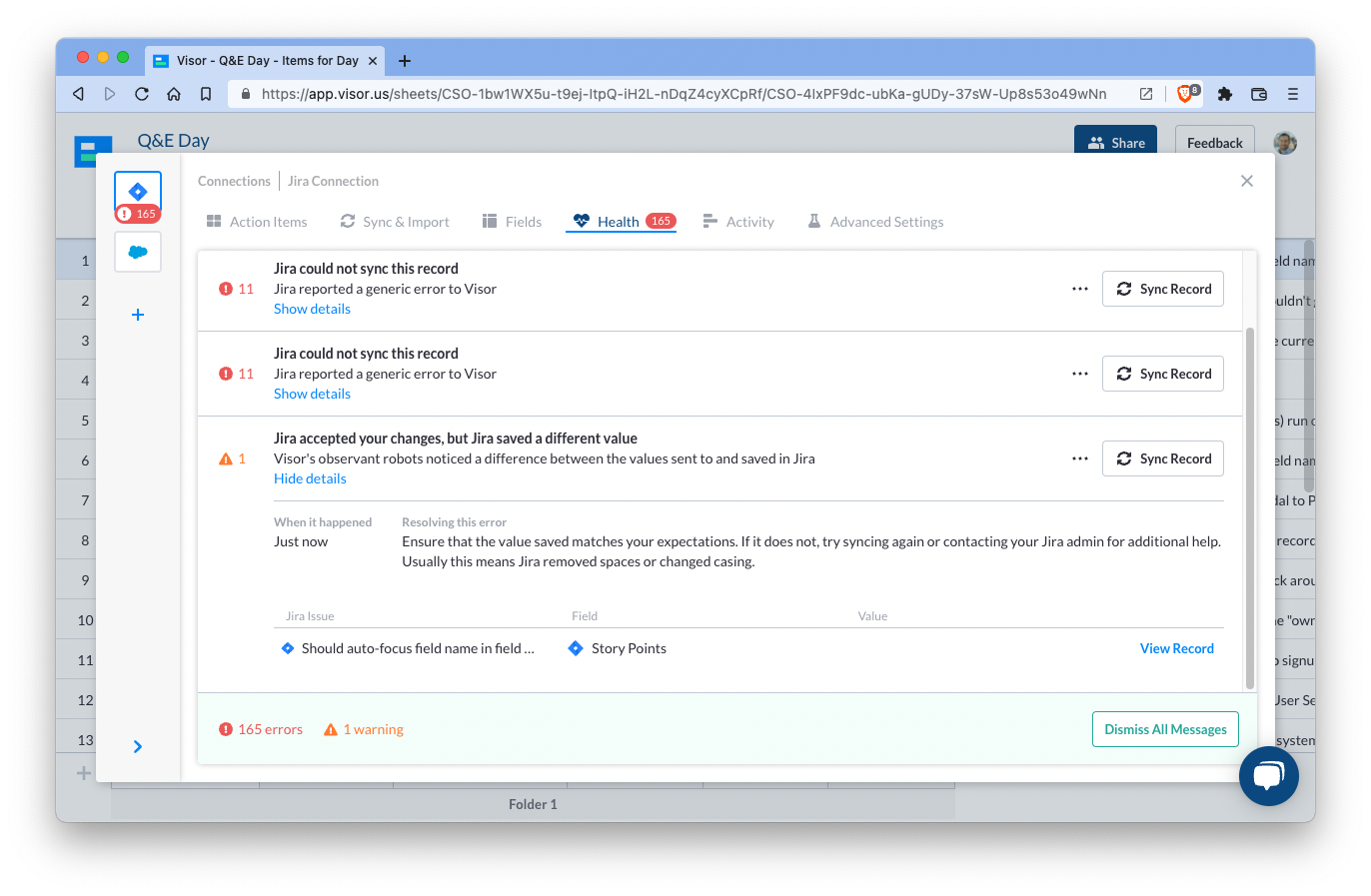 See historical connection activity
Get a full picture of what synced and when.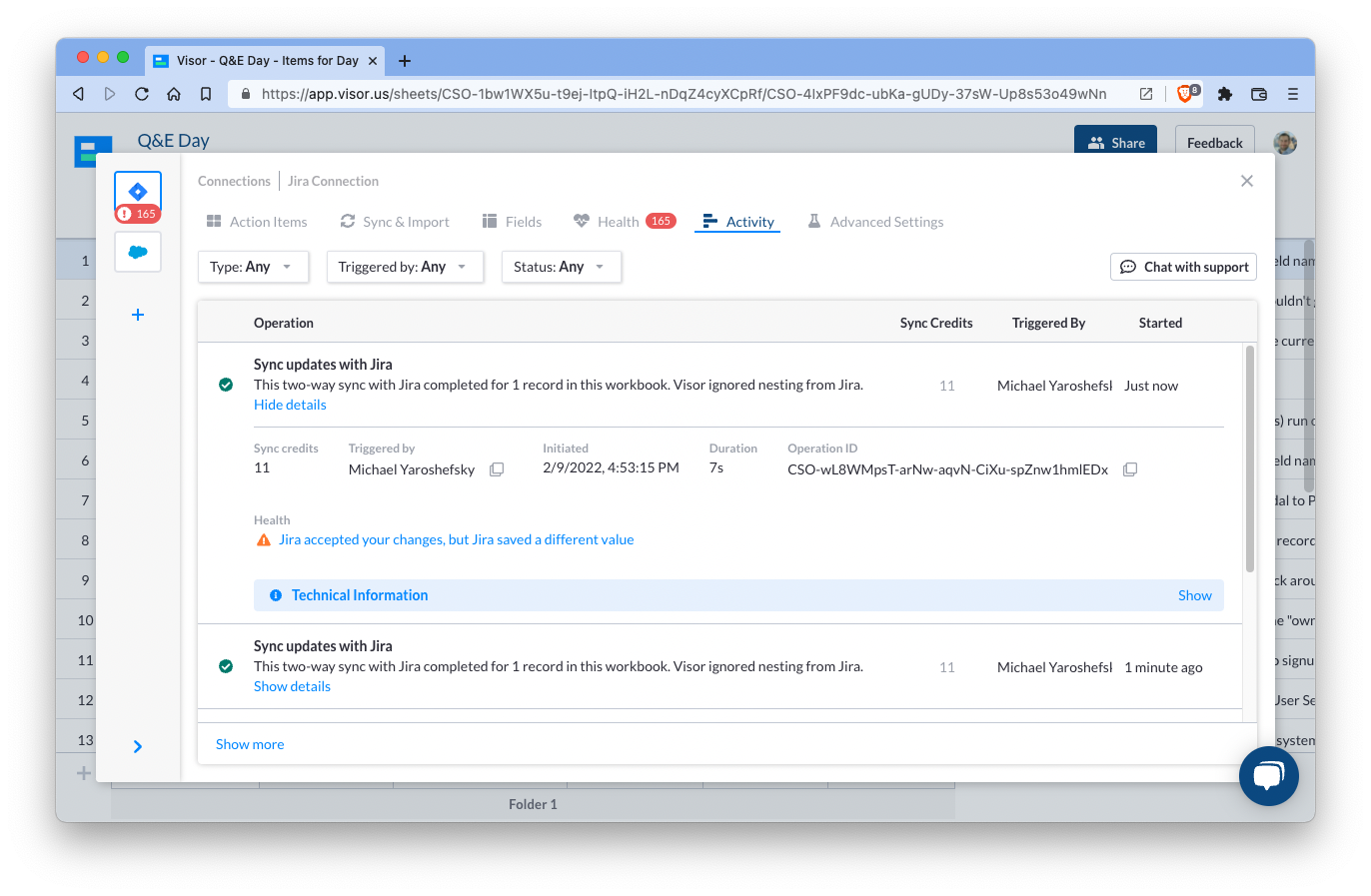 Track your sync credits
Easily see how much data you're exchanging with your integrations.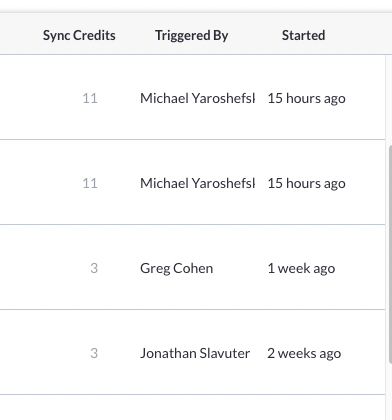 Faster access for field refreshing
Added a new field to your connected app? Easily update Visor with the latest configuration from Jira, Salesforce, HubSpot, and more.

Helpful action items to keep connections healthy
We'll help you keep your data fresh and synced.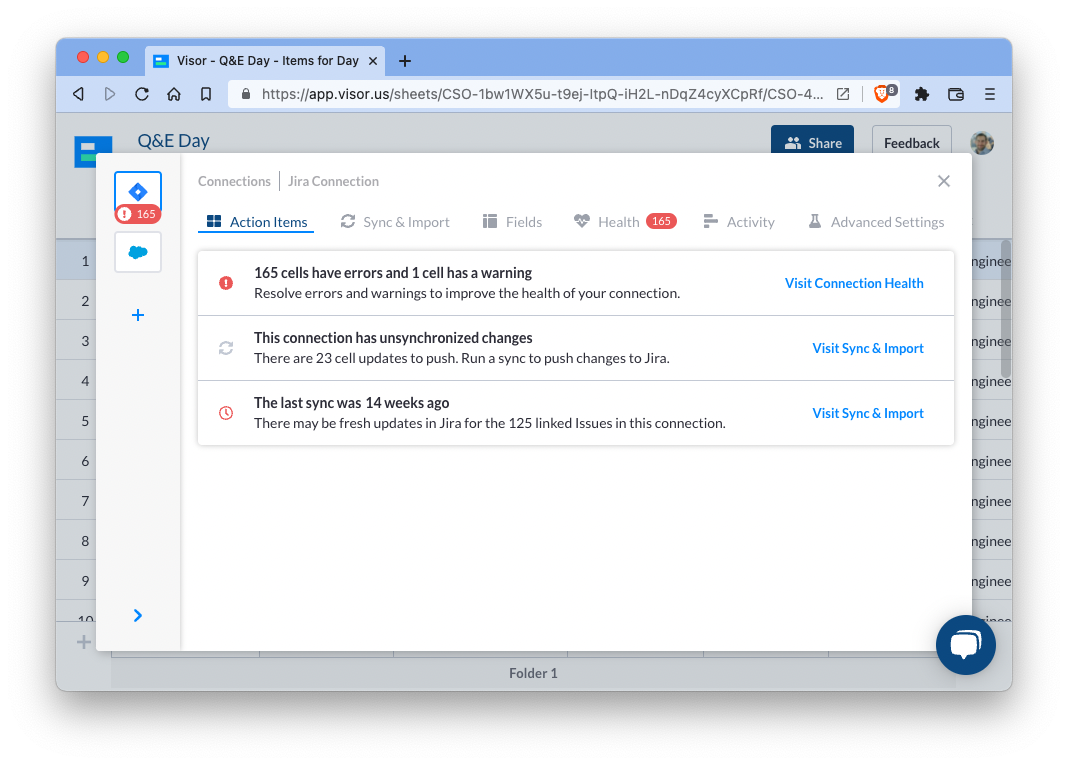 Improved Collaboration Capabilities
Step 1 is getting your data the way you want to share it. Step 2 is actually sharing it. We've made that experience even more powerful this year.
Protect your fields
Don't want to mess something up? Protect it from inadvertent changes with one click.


Export to PNG, JPG, PDF, CSV
If granting others access to your workbooks isn't right for you, you can export a snapshot to common formats.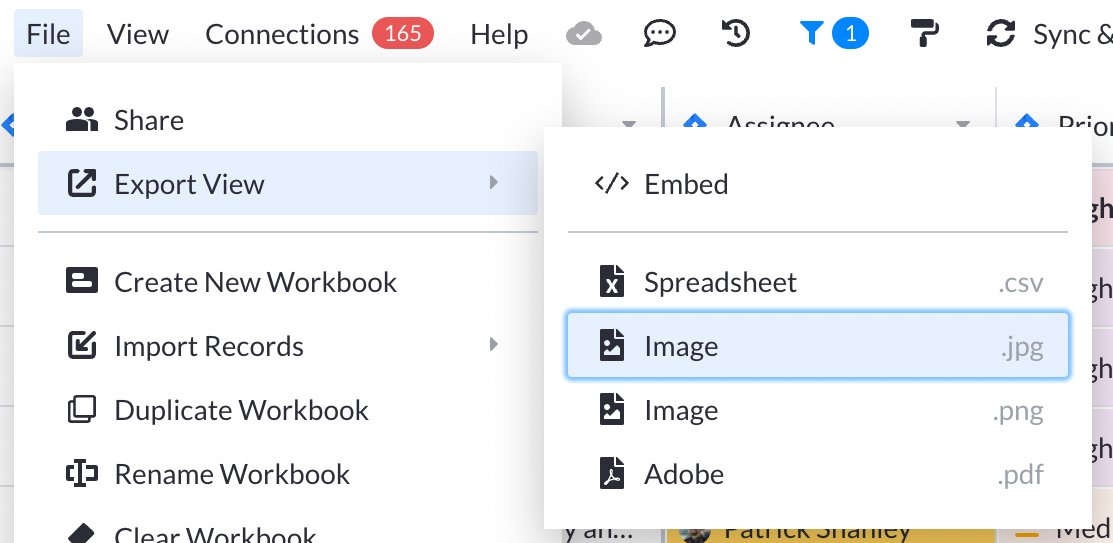 Embed inside Notion, Confluence, Sharepoint and more
We always recommend bringing your team to Visor, but now you can meet them where they are. Easily embed Visor inside your favorite wikis.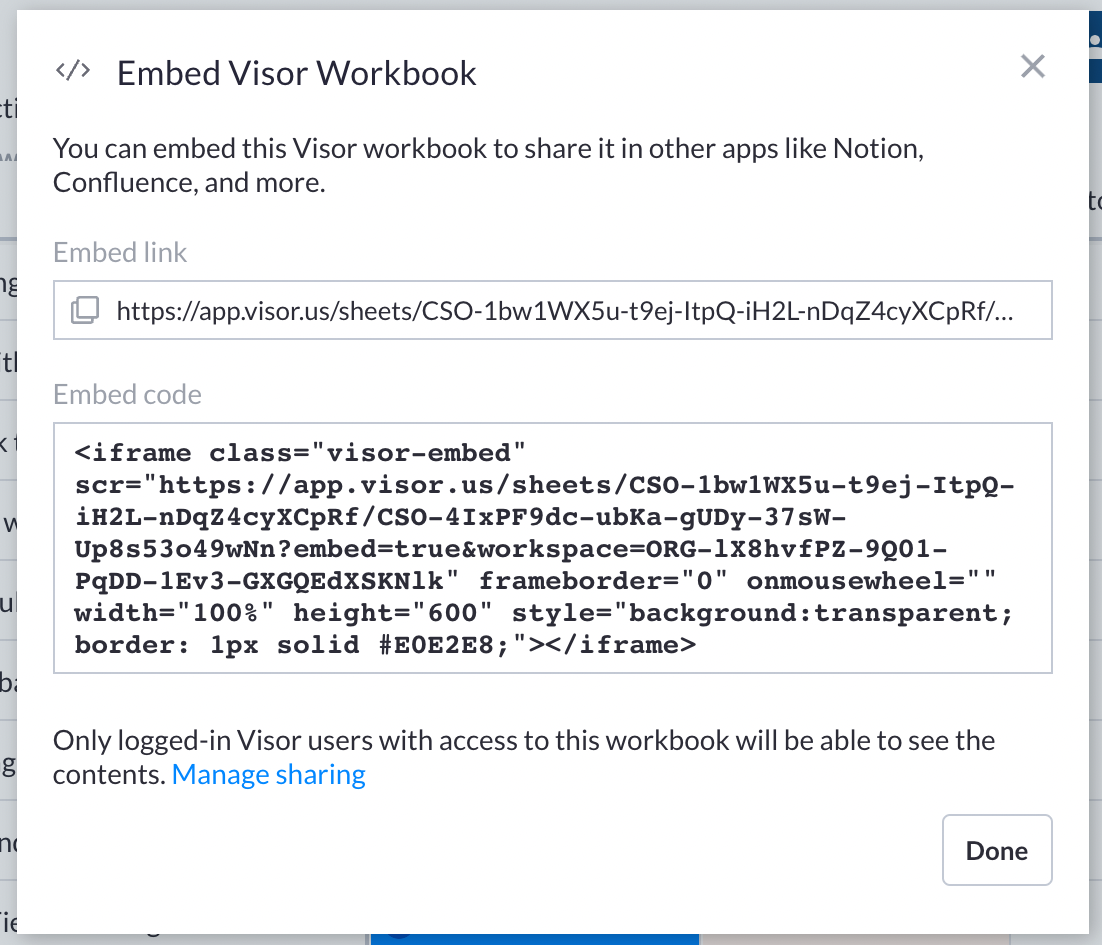 Deeper Jira Support
Our most popular integration by far is Jira. If you know Jira, you know how powerful it is. But that also makes it complicated. Most Jira integrations miss important features and fields. Visor supports editing and two-way syncing for Jira's most complicated fields and features.
[Visor Exclusive] Custom hierarchy nesting
If you use Initiatives or custom hierarchy settings in Jira, we've got you covered. No other Jira integration on the market supports this.

Editable advanced fields: Priority, Version, Release, Component, Resolution
What good is an integration if it only goes one way? We've made fields that are notoriously missing from integrations fully available and editable.

Listed in Atlassian Marketplace
Check out our official listing in the Atlassian Marketplace.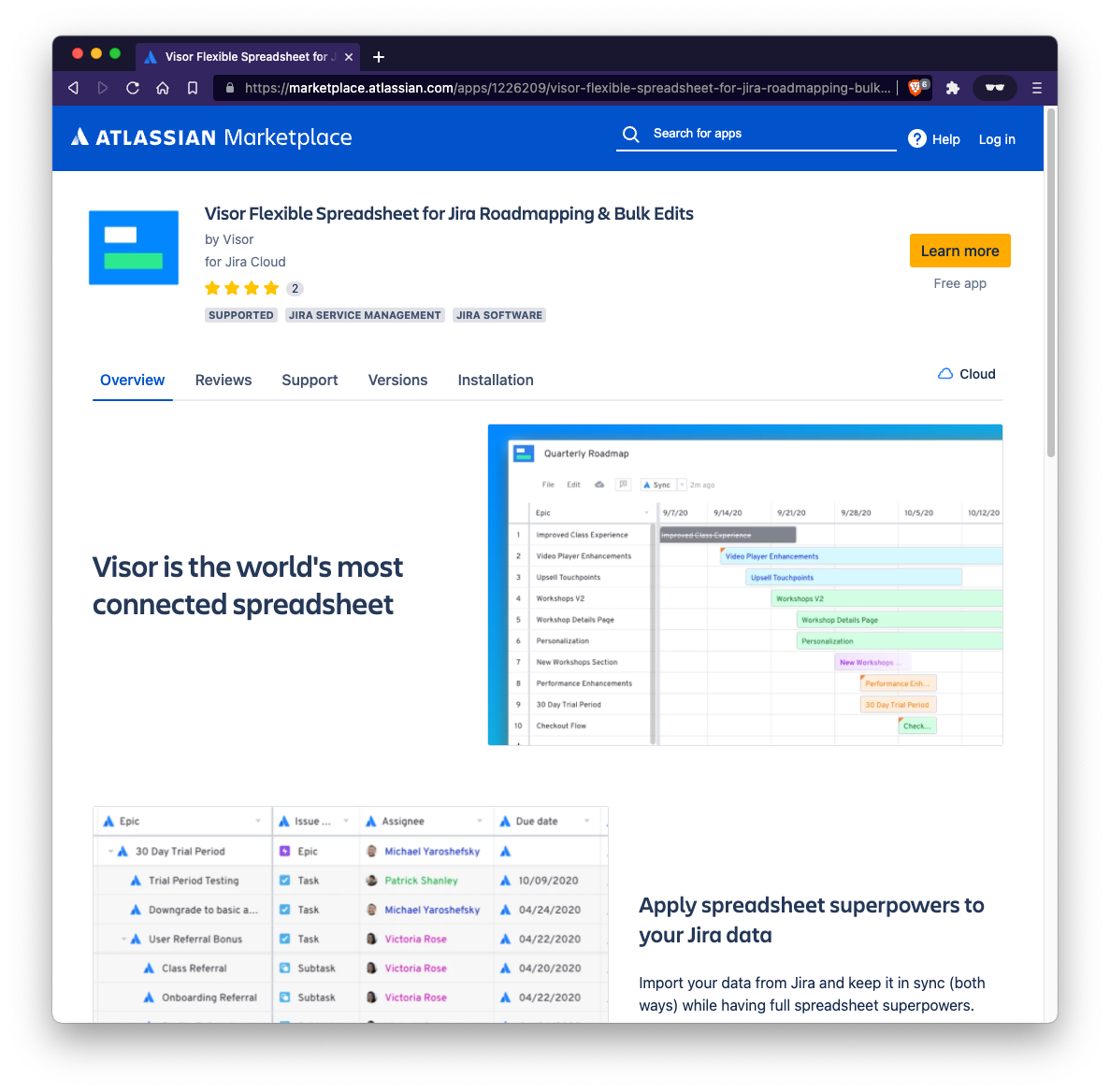 Received Jira security self-assessment certification
We're proud to have been certified by Atlassian according to the Security Self-Assessment Program. You can rest assured your data is safe. Learn more here.

More quality-of-life improvements
When you're spending hours in Visor each day, some of these improvements will really make a difference:
What's coming in 2022?
We can't wait to launch what we have in store for 2022. While we focused 2021 on the live data platform (integrations, imports, syncs), 2022 will focus on what you can do with that data. You can expect:
More ways to view and collaborate with your live data
Powerful sharing features with roles and limits
Automation that saves you time
Calculations that work for you
Want to get on the rocket ship?
We're hiring!
Even if you don't see an open position matching your skills, please feel free to reach out with your resume: info@visor.us. We're hiring great people, regardless of position right now.