Visor is an officially listed Atlassian Marketplace app for Jira.
Why PMs Create Jira Roadmaps with Visor
(+ Jira Roadmap Examples):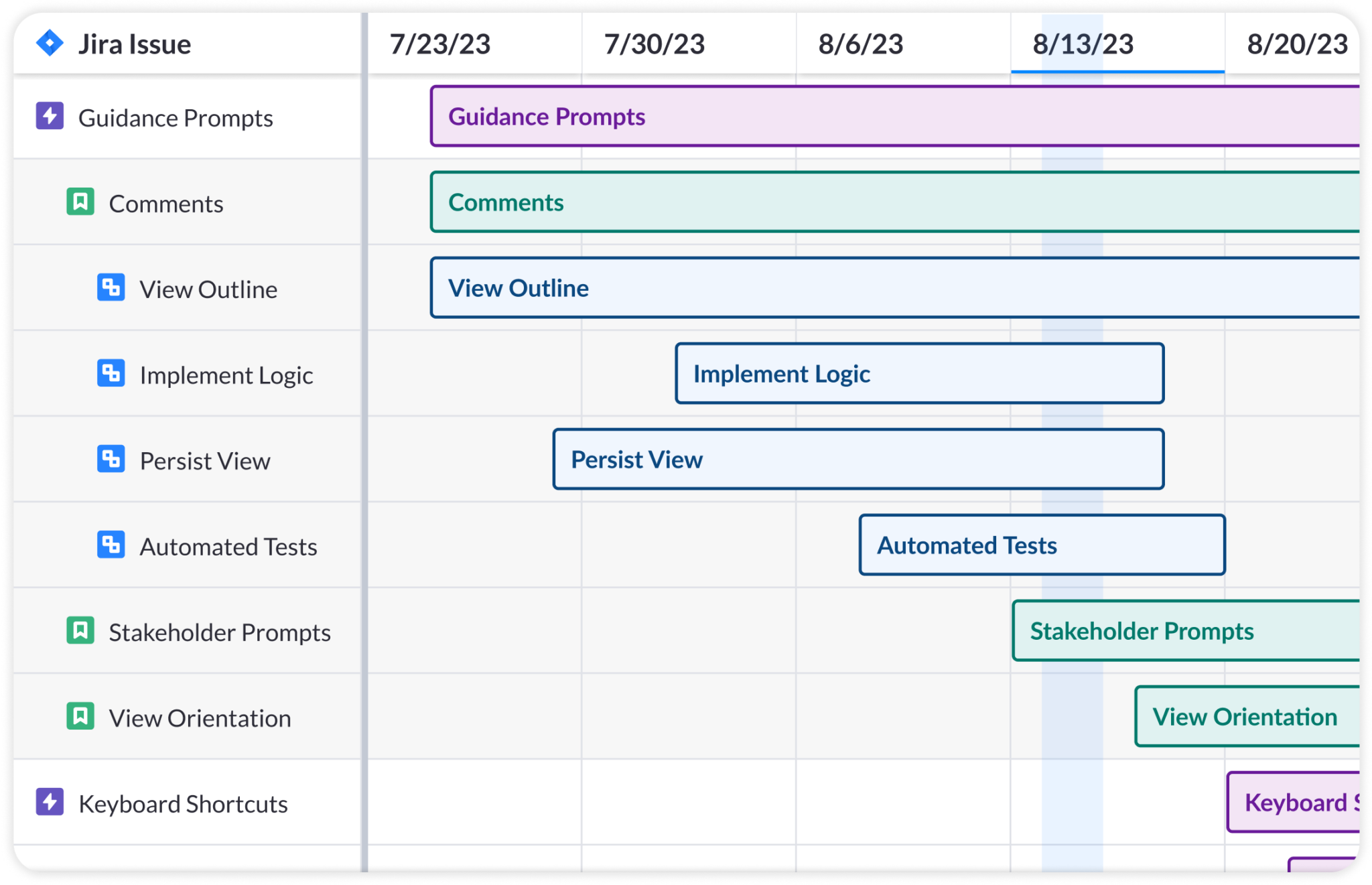 Quick and Easy Jira Integration Setup
Visor provides a secure connection to Jira with fewer steps than other apps. Import your nested Jira data in just a few minutes. Visor also supports JQL.
Jira Roadmaps that Display and Filter Nested Data
Visor stays in sync with Jira, allowing you to visualize data hierarchies (e.g., epics, stories, tasks, substasks). Add filters to help stakeholders get the right level of detail.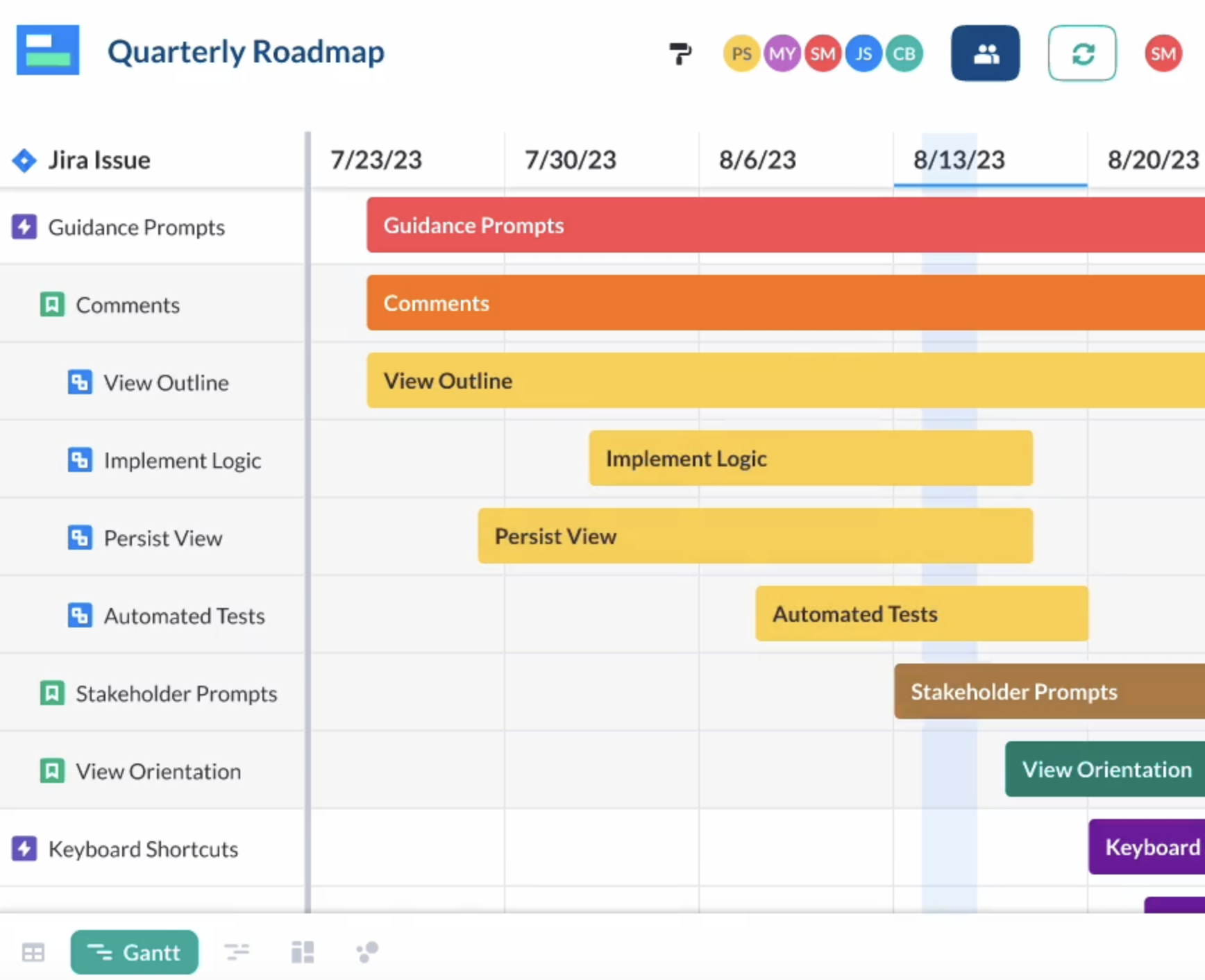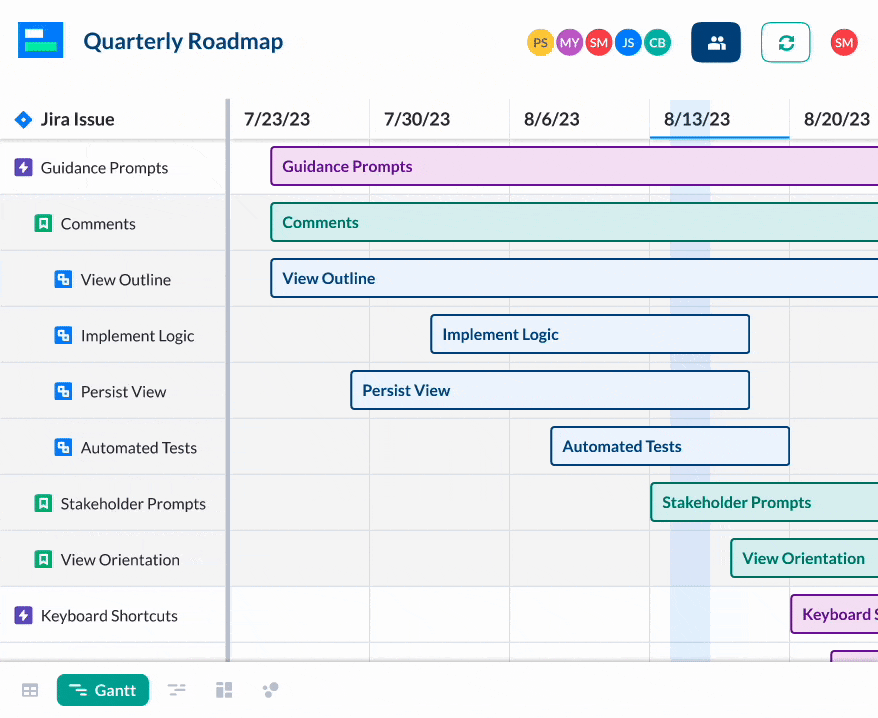 Drag-and-Drop Simplicity and Color Coding
Visor provides an intuitive interface that makes creating a Gantt easy. Add color with conditional formatting to make your chart easy to understand at first glance.
Make Multiple Views to Share with Stakeholders
Visor's filtering and formatting makes it easy to create different views for different audiences. Unlimited view-only access makes sharing easy and economical.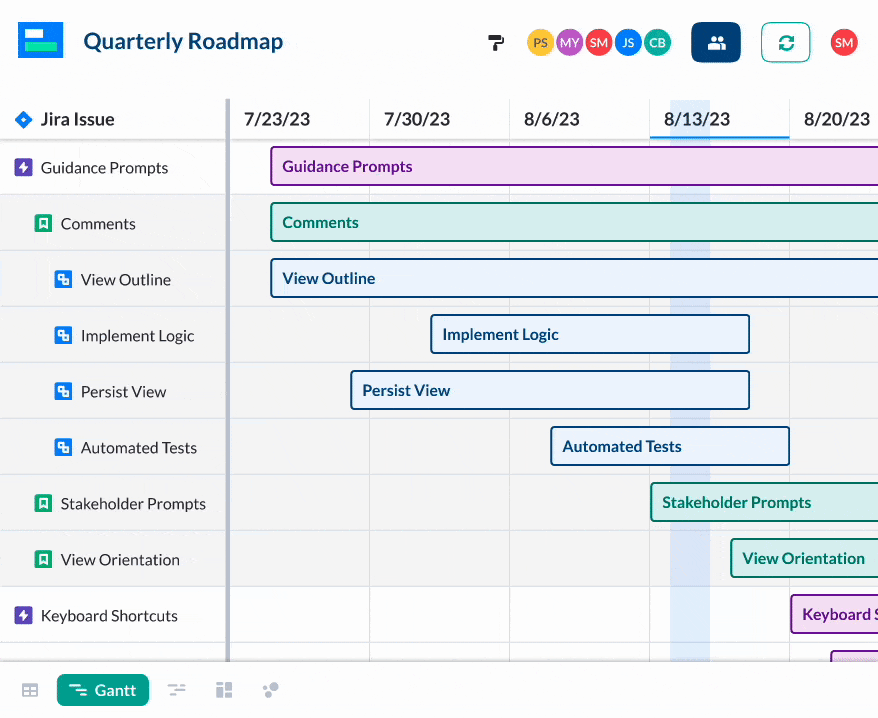 Visor: Jira Spreadsheet & Gantt Chart for
Roadmaps & Data Reports
Visor's flexible bi-directional Jira integration allows project managers to make reports with live data.
Discover why PMs love us.


Features That Unify Teams & Data
Explore all the Visor features that unleash efficiency and foster alignment.
Two-way Jira Syncing
Visor honors Jira nesting, making it easy to import, visualize, and edit Jira data.

Easy Drag-and-Drop
Anyone can use Visor's flexible and intuitive workspace. Getting started is simple and easy.

Accurate Custom Views
Create spreadsheets, Gantts, and other views that stay accurate without manual work.

Spreadsheets
Share, edit, and sort through project data using Visor's table view.
Gantt Charts
Create colorful Gantt charts and roadmaps that share the level of detail that your audience needs.
Timeline Charts
Agile teams can see who is doing what with Timeline's swimlanes and Jira Sprint fields.
Connected Fields
Visor connects to 75+ types of Jira fields and Jira nesting. Import Epics, Stories, Tasks, and more.
Custom Fields
Provide additional information along with your Jira data using custom fields.
Secure Sharing
Decide who gets edit, comment, or view access to your data and what data is un-editable.
Verified Reviews
"Visor is so much more flexible than any other JIRA-integrated roadmapping software I've used." 🤩

Kemper R.,
Atlassian reviewer
"Visor for JIRA has transformed our team's collaboration and workflow efficiency."
"Excellent customization and easy to use. I can tailor Visor to my exact needs."
"Visor enhances collaboration and project planning with its intuitive interface and integrated Gantt chart."

Shruti P.,
Atlassian reviewer