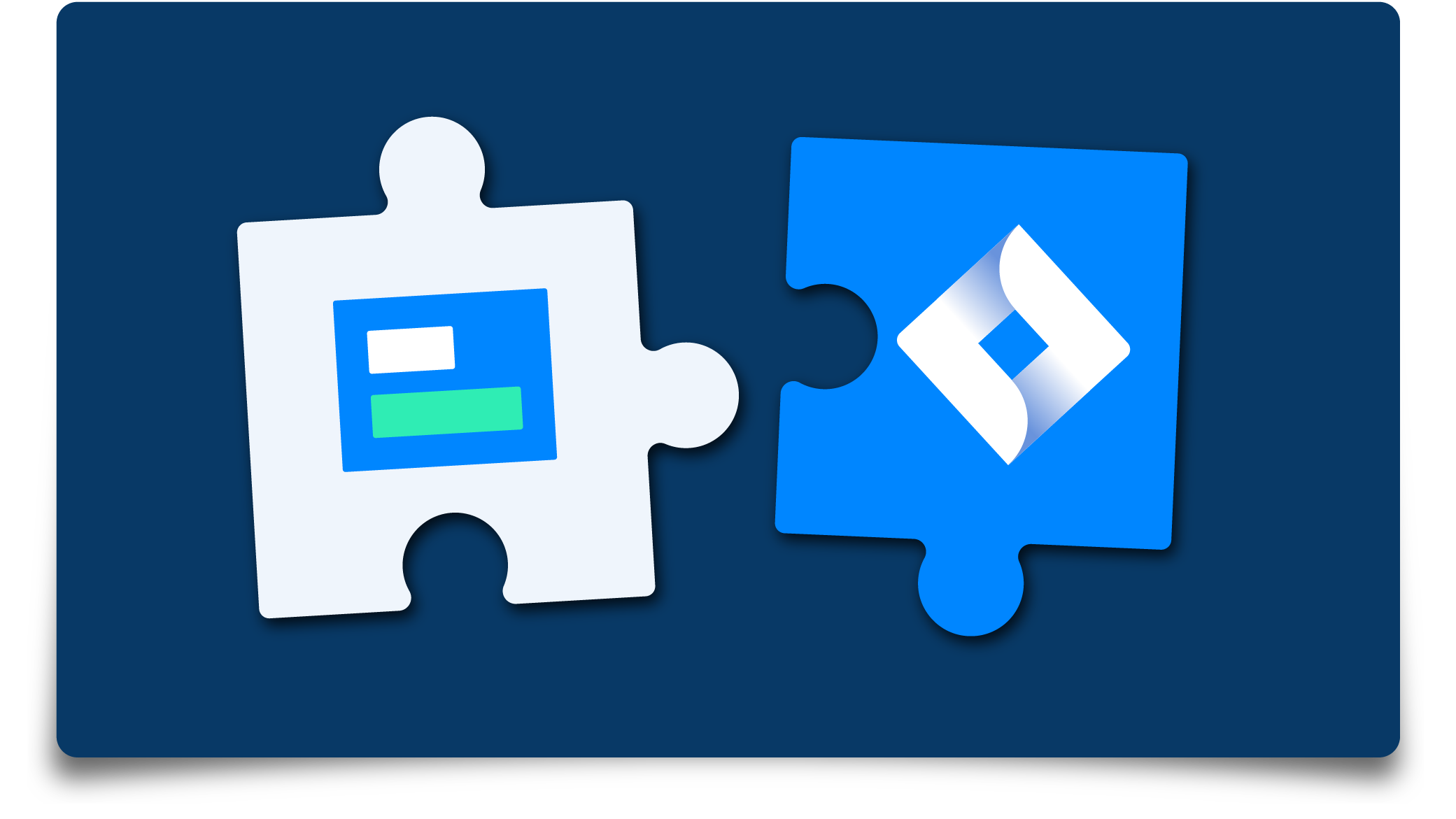 6 Ways to Manage Jira Projects Better with Visor 
You may use Jira, but do all your teammates? Even if they're supposed to use Jira, odds are many users are intimidated or uninterested in learning the software's nuances.
That can lead to colleagues having limited or no access to key Jira data, which can hobble important projects.
Visor offers a simple way to connect your colleagues to Jira data, improving team alignment and collaboration.
In this post, you'll learn how Visor helps project managers:
Create colorful roadmaps to visualize data and enliven presentations
Develop custom views keep project stakeholders aligned with accurate data
Set up visualizations that help with future planning and identifying bottlenecks
Assign user permissions to make collaboration easy and secure
#1: Get started right away with easy onboarding and intuitive interface
Even if they're not Excel wizards, most people have worked with a spreadsheet before. Visor offers a system that's got the simplicity of a spreadsheet, while also connecting to popular workplace apps, like Jira.
Though the system goes beyond a basic spreadsheet, the interface is straightforward and intuitive. As a result, users can understand Visor basics in minutes, allowing reluctant Jira users access to data without advanced know-how.
#2: Keep projects up-to-date whether you're in Visor or Jira
A program may be easy to use, but that doesn't mean much if it isn't also accurate. With Visor, you get an intuitive application that can maintain an accurate single source of truth, keeping all your data up to date.
Visor does this by setting up bi-directional syncing between Visor and Jira. This secure system ensures your information in Jira, like assignees and due dates, is always accurate while working in Visor.
You can also keep the same nesting hierarchy or parent/child tasks as you have in Jira, preserving information in the way you want it, regardless of which tool you're using.
#3: Make your roadmaps and project plans match your brand
Although you can create a roadmap in Jira, not everyone has access to or the time to learn how to do this. Plus, if you've worked in Jira, you already know about its limitations when it comes to color choices.
Visor, on the other hand, gives you plenty of ways to customize your data with the colors you choose. Want to highlight critical tasks? Use colors like red or orange that show a sense of urgency. Or, if you need to give a company-wide presentation, you can style your roadmap to match your organization's branding guidelines.
Your formatting changes are also applied across Visor's Table, Timeline, and Gantt Views. That means the changes you make on the Table View or spreadsheet view will instantly appear on the Gantt View, ensuring a consistent look and feel.
#4: Keep project stakeholders aligned
As a project manager, you know that different stakeholders need different levels of detail about a project.
Your CEO might only want quick updates on high-level goals or a brief overview of how a project is progressing.
Your marketing team may only need updates that will impact their campaign planning. External employees, like contractors, who don't have access to Jira, may only need to view their assigned tasks to keep a project moving.
With Visor's Custom Views, everyone on your team can have the information they need to make informed decisions and keep projects on track.
Once you import your data, you can create multiple Views of your project plans that all use the same accurate data. You or your colleagues can filter by assignees or priority levels to only show necessary information.
And since Visor syncs with your Jira data in real-time, you can be confident that all project stakeholders are looking at a single source of truth.
#5: Identify bottlenecks more easily
One of the neverending questions in project management is, Who's available to take this on? When you can visualize your project timeline in an easy-to-view way, project stakeholders can make more informed decisions about which team members can work on which tasks.
Visor handles this by offering multiple views that let you spot and address issues instantly. For instance, Gantt View lets you identify potential bottlenecks and has a drag-and-drop feature that allows project managers to adjust task dates on the fly.
The Timeline View lets you instantly update a project's status or change a task's priority level for multiple assignees at once.
Best of all, the changes you make in Visor can be pushed to Jira instantly. You can eliminate the manual work of making bulk edits by making large batch changes, like updating the start and due dates level instantly, using Visor's Table View.
With this kind of project visibility, no one person is overloaded, and you can avoid future conflicts.
#6: Decide how much access you want to give
As you share details of a project with your teammates, you also want the power to control the level of access you give.
Visor's user permissions allow you to add editors and commenters or give view-only access to your workbooks. You can also use filtering options to hide and protect fields as needed.
If you have an important roadmap that you don't want anyone changing, you can restrict or allow access as you wish. In addition, you can secure certain fields so they are un-editable.
With user permissions you control, collaboration becomes more transparent. Your project stakeholders can see what everyone is working on and track progress efficiently.
As a result, you can improve collaboration by reducing the need for back-and-forth emails or avoid revising a project as a result of unauthorized changes.
Conclusion: Visor makes it easier to manage your time and projects
Visor can help you ensure the data your team needs is at their fingertips. Not only that, you can offer them a space that makes data easy to access and inviting. The end result is an application that makes your job and project management a lot easier.